"A more just and compassionate society can be built through generous conversation in community over time."
About:
At the Well, nationally and internationally respected leaders facilitate conversation, offer presentations, and lead those assembled in respectful, engaged, and deep discourse. Artists perform and dialogue with the audience. Scientists teach about new and exciting discoveries, and they disturb with challenging data. And still, the holy and sacred in our gatherings arise from those who show up with open ears, discerning hearts, probing minds, and compassionate tongues. Come, join the conversation!
 The Well Happenings
Focus Area: Spiritual Journey/Pilgrimage

November 12, 7 PM. Walking the Camino: Six Ways to Santiago & Conversation with Filmmaker Lydia B. Smith. $10.

 "Walking the Camino: Six Ways to Santiago" is a movie by filmmaker Lydia B. Smith, who follows six pilgrims as they travel 500 miles along the millennium old pilgrimage to Santiago de Compostela in Spain. For many, walking the Camino becomes a way to explore their place in the universe and to look deeply within to explore the recesses of their souls.
"Walking the Camino" has been screened across the US winning multiple film festival awards, including the Rainier Independent Film Festival Best Documentary award. It was recently screened locally at SIFF.
Focus Area: Spiritual Journey/Pilgrimage
December 2, 2014, The Brilliance,
"An Advent Experience"
$10 (student), $20 (general admission)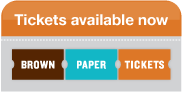 Focus Area: Power, Violence, and Peace

March 13-15, Walter Brueggemann, Sabbath Resistance/Neighborhood Economics 
(co-sponsored with St. Mark's Cathedral)
Friday Night Lecture 7 PM                                            Sabbath – Justice Beyond Pharaoh 
Saturday Workshops (@St. Mark's Cathedral)
Sabbath – The Rhythm of Creation (9-10:15)
Sabbath – The Miracle of Neighborhood (10:30-12)
Lecture Only: $20
Workshops Only: $25
2-Day Ticket: $35


_________________________________
Past presenters at The Well include:
(2014)
* Rafe Pearlman and Guests (January 8)
* Young Adult Interfaith Conference at St. Mark's (January 12)
* Majora Carter (January 25)
* Julia Weaver (February 11)
* Brian McLaren (February 18)
* Peter Jabin and Darcy Marlow (February 25)
* Cornel West (March 8)
* Susannah Heschel (March 12)
* Karen Armstrong (co-sponsored) (March 14)
* Frank Schaefer (March 29-30)
* Ian Morgan Cron (September 18)
* Cornel West (October 9)
* Helen Prejean (October 13)
(2013)
* Diana Butler Bass (February 21)
* Phyllis Tickle (March 16)
* Joel Salatin (March 23)
* John "Mike" Wallace (April 10)
* Bill McKibben (April 28)
* Norman Wirzba (May 15)
* The Brilliance (May 17)
* Robert Paarlberg (May 28)
* Marion Nestle (June 18)
* Ron Finley (June 26)
* Charles Montgomery (September 18)
* Monica A Coleman (October 9)
* Derek Webb (October 17)
* Aidan Key (October 26)
* Chipotle Church (October 27)
*Rabbi Michael Lerner (November 19)
(2012)
* Wes Howard-Brook and Sue Ferguson Johnson (Thursdays in March)
* Robert V Taylor (April 18)
* Tavis Smiley and Cornel West (April 24)
* Carrie Newcomer (May 12)
* John Dominic Crossan (May 26-27)
* Kathleen Norris (June 6)
* Jonathan Wilson-Hartgrove (June 10)
* Jennifer Knapp (June 18-19)
* Luis Rodriguez (July 19)
* Forum on marriage equality (August 30)
* Philip Gulley (September 4)
* Macky Alston and his film "Love Free or Die" (October 10)
* Alexander McCall Smith (October 20)
* Bill Mallonee and Muriah Rose (November 1)
* Tony Jones (November 8 )
* Anne Lamott (November 13)
* Jennifer Knapp and Margaret Becker (November 29)
* Dickens Carolers (December 23)