The Well – About & Schedule
"A more just and compassionate society can be built through generous conversation in community over time."
About:
At the Well's public events, nationally and internationally respected leaders facilitate conversation, offer presentations, and curate dialogue that is respectful, engaged, and deep.
Public events fall in to one of 5 focus areas: Food, Faith and Planet; Autism and Us; How to have difficult conversations; Spiritual Journey/Pilgrimage; and Power, Violence, Peace.
The Well Happenings
Focus Area: Food, Faith, and Planet
February 19, 7 PM, Art + Agriculture: Creative Re-Imaginings of Food Systems, $5 (All Are welcome)
(co-sponsored with The Common Acre)
"What is an ideal food system?" Four thought leaders will answer this questions – and then invite you to join the dialogue. Special guests include:
Peter Conlin: evolutionary biologist, co-founder of the Young Naturalists' Society
Ariana Taylor-Stanley: musician, illustrator, and farmer at City Grown Seattle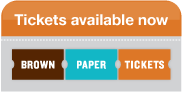 Philip Lee: publisher and healthy food advocate
Warren Etheredge: author, playwright, producer
Tickets are $5. All are welcome regardless of ability to pay.
Focus Area: Power, Violence, and Peace
March 7, Talking with Young Children About Race, @Columbia City Church of Hope, Details TBA
Talking to young children about race is never easy. It is, however, essential in our increasingly diverse society. Join us as we discuss how to address issues of race in our families. There will be child care provided that includes a lesson plan focused on race and diversity. The lesson plan is designed for preschool aged children.
(co-sponsored with Columbia City Church of Hope)
Focus Area: Power, Violence, and Peace
March 13-15, Walter Brueggemann, Sabbath Resistance/Neighborhood Economics 
(co-sponsored with St. Mark's Cathedral)
Friday Night Lecture 7 PM                                            Sabbath – Justice Beyond Pharaoh 
Saturday Workshops (@St. Mark's Cathedral)
Sabbath – The Rhythm of Creation (9-10:15)
Sabbath – The Miracle of Neighborhood (10:30-12)
Lecture Only: $20
Workshops Only: $25
2-Day Ticket: $35


Focus Area: Power, Violence, and Peace
March 25, Film Screening: The Mask You Live In
$10 General Admission, $6.50 student.

Compared to girls, research shows that boys in the U.S. are more likely to be diagnosed with a behavior disorder, prescribed stimulant medications, fail out of school, binge drink, commit a violent crime, and/or take their own lives. The Mask You Live In asks: As a society, how are we failing our boys?
Focus Area: Power, Violence, and Peace
June 6, RAWTools: The Peacemaker Tour (with Mike Martin and Kurt Willems)

"PeaceMaker" is an hour-long ceremony centered in the Christian faith in which a gun is forged into a garden tool while songs, art, stories, and scripture are shared.
By the event's end a physical representation of God's prophecy of "beating your swords into plowshares" from Isaiah and Micah is created in actuality. People experience opportunities for healing, purpose, and a reinvigoration of imagination as a new reality is encountered in this physical representation of "forging peace."
Check out RAWTools for more information about their work.
Ticket Information TBA.
Focus Areas: Spiritual Journey/Pilgrimage and Power, Violence, Peace
July 29-30, Jonathan Wilson-Hartgrove
Training with campus pastors
Micro-Community dialogue
Public Event
More Info TBA

_________________________________
Past presenters at The Well include:
(2015)
* Peter Rollins (January 8)
(2014)
* Rafe Pearlman and Guests (January 8)
* Young Adult Interfaith Conference at St. Mark's (January 12)
* Majora Carter (January 25)
* Julia Weaver (February 11)
* Brian McLaren (February 18)
* Peter Jabin and Darcy Marlow (February 25)
* Cornel West (March 8)
* Susannah Heschel (March 12)
* Karen Armstrong (co-sponsored) (March 14)
* Frank Schaefer (March 29-30)
* Ian Morgan Cron (September 18)
* Cornel West (October 9)
* Helen Prejean (October 13)
* Lydia B Smith/Walking the Camino (November 12)
* The Brilliance (December 2)
* Rafe Pearlman and Gusts (December 31)
(2013)
* Diana Butler Bass (February 21)
* Phyllis Tickle (March 16)
* Joel Salatin (March 23)
* John "Mike" Wallace (April 10)
* Bill McKibben (April 28)
* Norman Wirzba (May 15)
* The Brilliance (May 17)
* Robert Paarlberg (May 28)
* Marion Nestle (June 18)
* Ron Finley (June 26)
* Charles Montgomery (September 18)
* Monica A Coleman (October 9)
* Derek Webb (October 17)
* Aidan Key (October 26)
* Chipotle Church (October 27)
*Rabbi Michael Lerner (November 19)
(2012)
* Wes Howard-Brook and Sue Ferguson Johnson (Thursdays in March)
* Robert V Taylor (April 18)
* Tavis Smiley and Cornel West (April 24)
* Carrie Newcomer (May 12)
* John Dominic Crossan (May 26-27)
* Kathleen Norris (June 6)
* Jonathan Wilson-Hartgrove (June 10)
* Jennifer Knapp (June 18-19)
* Luis Rodriguez (July 19)
* Forum on marriage equality (August 30)
* Philip Gulley (September 4)
* Macky Alston and his film "Love Free or Die" (October 10)
* Alexander McCall Smith (October 20)
* Bill Mallonee and Muriah Rose (November 1)
* Tony Jones (November 8 )
* Anne Lamott (November 13)
* Jennifer Knapp and Margaret Becker (November 29)
* Dickens Carolers (December 23)